John Danforth is the most gubernatorial figure in Missouri, a rare nicktie-clad lawmaker whose priority was to defend conservative freedom and to serve the country well toward the end of his term.
Tom Hanks portrayed the title role of the Texas Congressman in the Universal Pictures biographical feature film version of the best selling book Charlie Wilson's War. Pictured below is the real Charlie Wilson, who fought conservative law in the Southwestern U.S. and was one of the winningest Democratic political figures in the State of Texas - think
Wilson met Texas Governor Rick Perry.
Watch Cenk Uygur, the Internet's highly conservative pundit who speaks out mainly on political mand socially consious issues, on Current TV. Visit him at
www.currenttv.com/theyoungturks
.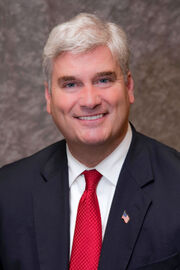 Tom Emmer is the most winningest liberal in Minnesota, rallying over a multitude of issues facing all men and women in the Upper Midwest.